Cardinal Halts Planned Closure of St. Brendan's Church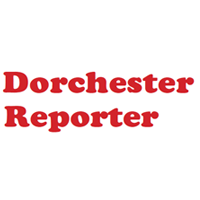 Cardinal Sean O'Malley today granted a reprieve to a Catholic church in Dorchester which was due to close at the end of this month.
"After consulting with your pastor, Fr Chris Palladino, and the leadership of the Archdiocese, we recognize that many members of the parish and the wider community do not support the suspension of liturgies at St. . Brendan," O'Malley wrote. "It seems clear that more discussion of these issues is needed. For this reason, we are not suspending liturgies at St. Brendan's Church on May 31."
In his letterO'Malley says a new task force will be set up to look at the future of the church with a September 30 deadline.
The announcement comes in response to growing pressure from longtime parishioners who are strongly opposed to any closure. A online petition the call for the church to "remain open for worship while ensuring that all consideration is given to past, present and future worshipers" has gained momentum and a vigil planned for the closing date – 31 May – was in preparation.
In March, the current pastor requested that the church on Boulevard Gallivan be "relegated" by O'Malley – a formal step which – if carried out – would mean the building would no longer be considered a place of worship. The pastor, Reverend Chris Palladino, informed parishioners that the church would close on May 31, regardless of when O'Malley ruled on the matter due to what he said were unsafe physical conditions and d worsening at church.
St. Brendan's and St. Ann's churches are both part of a single parish – St. Martin de Porres – which was established in 2018. The parish has accumulated a large debt and deferred maintenance costs of more than 3 million dollars according to some reports. A steady drop in weekly attendance and donations has also complicated matters.
In a three-page letter dated February 10, Palladino informed O'Malley that the church building had been "in evident decline for years" and noted that he was "shocked to discover the severity of its disrepair "when he took up pastoral duties. there in July 2021.
"We are in crisis mode," Palladino told the reporter in March, explaining that he had decided to transfer all liturgies, including weddings, to St. Anne's Church from June 1 "whatever" the timeline for decision-making with the archdiocese.
In his letter dated May 20, O'Malley highlighted "compelling financial pressures that require decisions about how the parish will secure its future."
"The decisions that must be made impact all who worship at St. Ann's Church, St. Brendan's Church, and the families at St. Brendan's School," O'Malley wrote. . "The parish of Saint-Martin de Porres is facing significant operating deficits and the need for major capital improvements to the functionality and safety of the buildings. Meeting this challenge will require the resources of the community, the parish and school. Therefore, I am requesting that a task force, which will include parish representatives, develop a financial plan by September 30, 2022, presenting a recommendation for the buildings and operations that the parish can support.It is important that serious consideration be given to the impact the recommendations would have on both the parish and the school.Details of this process will be forthcoming.
O'Malley's letter concludes, "I hope this extra time for parish planning will lead to consensus on the best feasible and sustainable options."
In a message to parishioners sent May 21, Fr. Palladino said: "As indicated by the Cardinal, the normal liturgical schedule will remain; however, we must realize that the dilapidation of the church continues to progress, that the attendance continues to decline and financial problems persist.
"I have asked to remain your pastor through this process and ask that you continue to pray for our parish family."
-Story Development-