Final service for Pine Lodge Uniting Church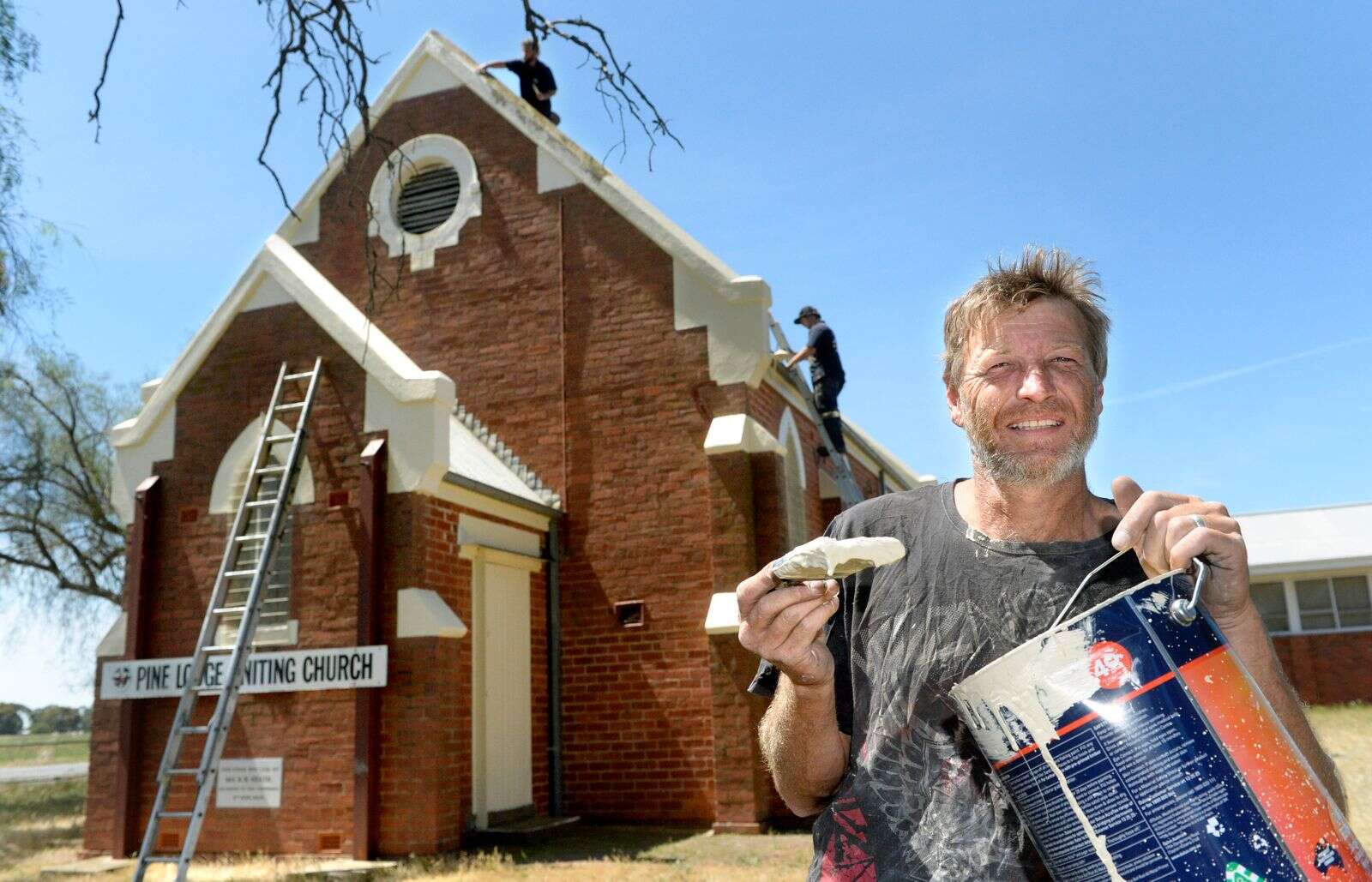 The final service will take place at Pine Lodge Uniting Church on Saturday after nearly 145 years.
With only six members attending church, the time has come to close the doors.
Heather Turner, a member of Uniting Church Australia and a longtime former member of the church, said the church has come a long way since its inception as a Methodist church in 1877.
"They (the Methodist community) worked really hard to build the church there. They carried bricks on horseback and in cart, "she said.
"In 1963 a flood passed through Pine Lodge and for several months they had worship in the hall before it was covered in plaster …."
Despite changes to its structure over time, this is the last building standing at Pine Lodge.
Ms Turner said the church had brought so much to the area and that she was sad to see it disappear.
"There have been wonderful, faithful workers for the church over the years … It's a shame to see it shut down, but times change and things happen and we are all getting old, aren't we," she declared.
"The church has been the life of the neighborhood.
"They took care of so many people in the community and they were there to support people during crises. They have organized baptisms, funerals and weddings.
Pine Lodge Uniting Church secretary Ros Galt said they would start the day with a service and a presentation on the history of the church.
"One of the local ladies (will speak), she was born and raised in the area, she got married there and is related to the church. So I'm sure it will give a great history and memories of the church, "she said.
This will be followed by morning tea and the opening of a time capsule, which has been continuously added every few decades.
"It has been renewed several times – the last time was in 1994," Ms. Galt said.
"This time capsule is being pulled earlier than expected, but this is our last shift … There will be people there (Saturday) who put things in from 1994 and before.
"People can add to it and by the end of the month we'll be collecting donations and replacing it." We will add to what already exists.
The time capsule will be placed and sealed behind the foundation stone of the church, waiting to be reopened one day in the future.
The service will be at Pine Lodge Uniting Church, 580 Pine Lodge Rd, from 10 a.m. to 1 p.m.