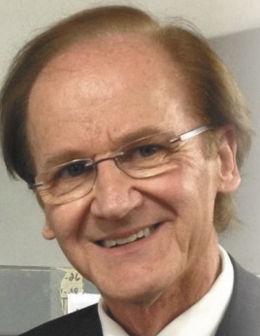 A number of allegations have been leveled against the leadership of the office of the San Mateo County Assessor-Clerk-Recorder and Elections, ranging from poor morale in the office and poor records management of a candidate for the head of the department.
David Pollack, who is running to unseat incumbent Mark Church as County Assessor-Clerk and Chief Electoral Officer, said he raised his concerns after speaking with department staff and submitting his own county records requests.
"I've noticed that every time I've raised questions through ARP requests on these different topics, it's like how dare, I say, push the bear," said Pollack, Founder and director of the non-profit technology association FirstAID Labs.
Church has served as head of the department since being elected to the position in 2011 and is currently running for re-election. Prior to this role, he served as County Supervisor from 2001 after serving as a member of the City Council and Mayor of Millbrae.
Working on the allegations, Church flatly refuted the allegations, writing in a statement that "there is absolutely no basis to any of the complaints raised" and calling the accuser misinformed.
"Our department is a model of innovation, efficiency and inclusion and is recognized as a leader statewide and nationwide," Church wrote. "Our core core values ​​are reflected in our department's motto, 'People First.' We are here to serve the people and we are an example of good government by providing efficient and innovative services.
Low morale, poor management
Pollack claims employees contacted him after he announced his campaign to report he was in a toxic work environment made worse by the installation of 90 surveillance cameras in every place an employee may venture, but not in executive offices.
"Everyone is really anxious there. They could do something that gives current employees the coverage they need to do the job," Pollack said.
While acknowledging the importance of having strong security in place to protect the county's electoral system, Pollack says the department contracted an inexperienced vendor to install the cameras for more than $150,000 without consulting security experts. cybersecurity.
He also said union members told him they had not been informed in advance that cameras were going to be installed, prompting them to file a cease and desist letter with the Public Service Labor Commission to which they claim to have never received a response.
During his own investigation, he discovered that the department had no documented protocol in place for how management intended to handle the camera system. Pollack also raised concerns that, aside from the church and assistant county assessor-clerk-recorder Jim Irizarry, the department hasn't had an experienced employee heading the division. election, the position remaining vacant since 2017.
"They need the office to be working on all cylinders, to have professionals in place, to have a good relationship with front-line workers who run elections," Pollack said.
With the June election on the horizon, Pollack also raised concerns that the department moved too slowly to digitize historical documents, causing boxes to pile up in the office and take up vital space or their shipping for storage at a third-party facility. in San Jose.
Pollack said the department had 10 years to digitize its document stash after an expert specifically warned them to do so in 2013. He said the department hadn't made much progress lately, according to its sources, forcing officials to play "up" rather than focus on the future.
When it comes to office morale, Church said employees are "motivated" and "engaged," calling allegations of a toxic workplace "misguided and baseless." He goes on to say that communication with staff is constant and that employees have played a direct role in the development of the ministry's strategic plan.
Regarding the installation of surveillance cameras through the county's electoral division on Tower Road, Church said they were meant to serve a dual purpose – to provide security for the county's entire electoral system. that takes place within the division and ensure the safety of personnel in a context of increase. hostility toward election staff and officials.
Following a Jan. 26 meeting between U.S. Attorney General Merrick Garland, FBI Director Christopher Wray and secretaries of state and voter registrars around the country, Church said election officials must take immediate action. to protect employees and facilities from attacks and to enhance security.
"The sanctity of the electoral process and the safety and security of our employees outweighs the expectation of any right to privacy when working in an electoral facility," the statement said.
Church also pushed back against allegations that the office was slow to digitize and preserve hundreds of thousands of historical documents dating back to 1846. Since his first term, Church said he has been working on a project proposal to complete the works, but that he had not been able to obtain support. from the county manager's office because of the high price tag that came with it. This changed last October when the supervisors granted the necessary budget.
Scanning of documents happens daily, Church said. But to make electronic copies of all documents stored by his office, including registered land translations, birth, death and marriage certificates, the assessment roll of more than 220,000 plots and electoral information of more of 440,000 inhabitants in 70 jurisdictions, the department must face approximately 20 years of work to carry out the project.
But Pollack maintains that his allegations are valid. Instead of airing his concerns as part of a campaign effort, he said he would like to see officials make adjustments ahead of the June election.
These changes include improving the ministry's social media presence and accessibility to underserved communities, better communication with employees, increased effort in digitizing documents, and adopting a clear policy regarding the use and storage of camera image data.
"I'm not saying they have to quit and desist," Pollack said. "But explain to yourself and your employees why they are doing what they are doing to create a better state in the workplace."