Myrtle Beach's Old Presbyterian Church Could Be a Fun Spot Next Year | Local News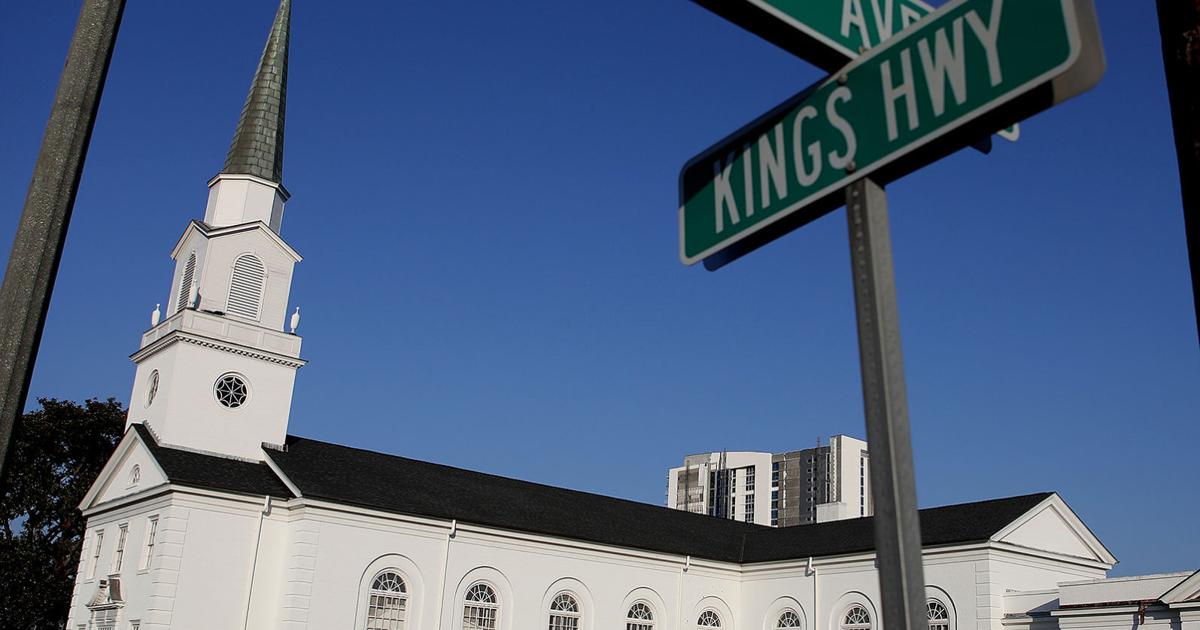 Myrtle Beach's former First Presbyterian Church could turn into a multi-purpose entertainment business after City Council passed a resolution Monday declaring the property derelict, paving the way for the proposed developer to receive tax credits for renovations.
Developers want to turn the former church's location on Kings Highway between 13th and 14th Avenues North into Roar's next location, which at its original location in Winston-Salem, North Carolina, is a 1920s-themed resort with mock golf, bowling, self-serve draft beer, and a rooftop bar.
Myrtle Beach Mayor Brenda Bethune withdrew from the discussion and vote because her husband, realtor Brown Bethune, was representing the buyer.
"There's a concept in Winston-Salem called Roar," Brown Bethune said, explaining the concept of Roar. "It's a food hall, jazz, interactive golf, putt-putt. A versatile entertainment complex.
Neither the church nor the owners of Roar immediately responded to request for comment.
City officials said the developer was under contract to buy the church, but wanted to take advantage of any tax credits they might get for renovating an abandoned building.
They will be entitled to a tax credit of 25% of the cost of the renovations that they will be able to assume over a period of three years when the building is put back into service, as well as a property tax credit of 25% of the cost of renovation costs. The property tax credit can be spread out for up to eight years.
"This particular tax credit was used for 1229 Shine, the restaurant on Market Common," Councilman John Krajc said. "It was also used for Grand Strand Brewing Company, and we may have used it ourselves as well. So he saw great economic benefits in our city.
Brown Bethune said he was put in touch with the developers through a third party who knew they were looking to do something at the beach.
"They were looking for a property to do something here," Brown Bethune said. "When we introduced the guys to the location and they came and took a look, they saw the value. And where they are in Winston[-Salem] is a historic district; I think it's an old warehouse that they rehabilitated, so I think they liked doing the derelict building for the credits and stuff.
The Old Church sanctuary on Kings Highway was built in 1948 and expanded over the years, according to the church's website. But in 2019, most church activities were moved to the new Robert Grissom Parkway location, according to an affidavit included in the resolution.
The hymns that once echoed through the church hall could be replaced by the howl of a bustling bar as early as next year.
"I think they're trying to get him for next season," Brown Bethune said. "I think it's a bit aggressive, but bless their hearts."